Lyrics - Collision Course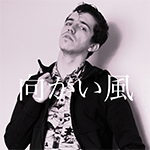 Entry posted by GenesisJames ·
603 views
Track #6 from my fictional album "Psychologist". This serves as the interlude of the album, transitioning from the "State 1: Physical" subcategory to the "State 2: Mental" subcategory. It's basically another song like "Song Of The Century" and "See You Tonight". Please leave any criticism in the comments!

Collision Course
Pain, oh pain
It seems you're
crashing into my brain
So confused...
Physically and mentally hurt
I just need to pay my dues
So I'm on a collision course...
On a collision course... (x5)
Am I prepared?
Or am I just mentally impaired?
1