Music = Life #6 ...And it almost ended !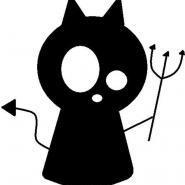 Entry posted by Elena ·
374 views
When I was a kid I loved music, but in about 2008-2009 (or maybe even a bit earlier) I started to think that pop music got worse every year. I loved almost every pop song when I was little, but in those 2 years I thought that pop music just contains 4 chords and almost every song sounded the same for me. It seemed like the stars got uncreative or everything was already there...I almost stopped listening to music and payed more attention to movies. Before I always wanted to become a singer, but in those years I changed my mind and wanted to become an actor. I watched a lot of movies and was very interested in everything what has to do with that and my favprite movie was (and still is) Star Wars. Yeah, I was a Star Wars addict

I watched my favorite episode - which is episode 3 The Revenge Of The Sith - every day and most of all the amazing fight on mustafar, but what I liked the most was the backround MUSIC. Really, the backround music of that fight is plain amazing !!...But I didn't just love the music, it was just the whole scene that I liked (and the whole movie). Anyways...except for the Star Wars backround and theme music I didn't listen to music that much anymore, it was boring, all the same and usually just dance pop shit, I really hate dance pop...either ballades or punk

...but at that time I didn't already like punk, I liked Green Day, they were my fave band, but I didn't know more then the few songs that always came on the radio...