Lyrics - Opposition Quest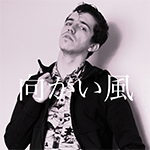 Entry posted by GenesisJames ·
448 views
Track #4 from my fictional album "Psychologist". Feel free to leave criticism in the comments!
Opposition Quest
C'mon, boy!
Get on over here
Get onboard for the
ride of your life!
This opposition I feel
will make you wanna cry out for life
Chorus:
Well fuck you, man!
You're gettin' on my nerves
after we were playing kick the can
Are you on an opposition quest?
I don't fight because
it's only for the best
So, you won the game?
Well, that's just
fantastic for you
So, I lost?
Well, I don't really mind
because there was no cost.
There's no opposition quest!
(Chorus)
C'mon, boy!
Just get off here
as this is the
end of the ride
No, I'm not physically
prepared for this
So let me sit out there
While you go do your best
I just wanted to
get this off my chest.