Music = Life #5 My Dearly Beloved Blue <3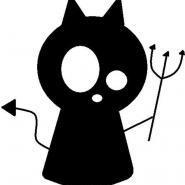 Entry posted by Elena ·
867 views

Now finally the day has come where I can write something about my dearly beloved guitar Blue after writing about everything important that came before

So Blue is a Fender Stratocaster 50's Mexican Standard in daphne blue and my favorite guitar.
I saved up money for it for a very long time and I was so happy when my parents said that we'll go to Berlin for three days and I can buy my guitar there. I waited for that day for so long and finally it should come, but then I broke my collarbone 1 day before we wanted to go to Berlin, so my parents weren't sure whether we can go there then, but they asked the doctor and he gave us an okay for the trip. I really love Berlin, but for me it was a torture, cos my collarbone hurted so much and I couldn't even sleep. Later my arm was even swollen.
On the second day in Berlin we went to the guitar shop - which is btw the biggest guitar shop of Berlin and the only there that's allowed to sell Fender guitars and I told the guy in the shop which guitar I wanna have. He wanted to give it to me to play it, but then - and I almost had it in my hands - my mom said that I broke my collarbone and shouldn't hold it, cos it's to heavy, so that guy didn't want to give it to me...but I said that I can do that and hold it, so he gave it to me anyways. It was an amazing feeling to hold this guitar in my hands and for sure one of the best moments in my life, I mean: I had an original Fender guitar in my hands, the guitar I always wanted to have and for that I saved up money for so long. My collarbone hurted for the whole trip, but in that moment I forgot it. Then the guy took the guitar and said he'll play something for me on it, cos I can't do it, cos I broke my collarbone and he played amazing !! It was like being on cloud nine !! But because this was our 2nd day of our 3 days trip, my parents decided not to buy it on that day and wanted to buy it on the next day, so I had to wait for another day and believe me: it was the longest day in my whole life !! First of all cos my collarbone hurted, my arm was swollen, I wasn't able to walk normally and I had to go really slow, cos otherwise my collarbone would hurt even more, and I didn't get enough sleep and second of all cos I really wanted to have that guitar...NOW !! But then finally the day came where I could buy my dearly beloved guitar and I also bought a Fender amp. The guy in the shop even put in new strings and gave me a cable for my guitar and amp for free. It felt so awesome finally owning such an amazing guitar !! I gave it the name Blue and even a nickname: BB, for the differentiation from Billie's "original" Blue and my friend's Fender replica which is also named Blue and also because BB is my nickname, cos my last name is Hummel, which means Bumblebee in english. My friend always named me Bumblebee instead of my real name and later invented the shortening BB for it. I also wanted to put red tape onto my guitar with those letters, cos then it's also a Green Day/Billie reference, but not completely covered, but I didn't find red tape anywhere and now I'm even too lazy to put it on

But my guitar does have stickers: one Green Day sticker and one sticker with a map of the world.
My Blue is for sure the instrument I use the most and recently I'm learning Iron Man on it and I have to admit: The sound of this guitar is simply amazing !!
3