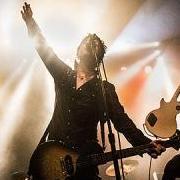 Entry posted by solongfromthestars ·
4,091 views
Here's my ¡Dos! "visual review" like the ¡Uno! one I made, basically just my interpretation of each song as a picture.
See You Tonight
Fuck Time
Stop When the Red Lights Flash
Lazy Bones
Wild One
Makeout Party
Stray Heart
Ashley
Baby Eyes
Lady Cobra
Nightlife
Wow! That's Loud
Amy
Again I wanted to use all my own work but had to use Billie for Lazy Bones and Baby Eyes as I didn't have a male model (willing to show his face). The razor blades on Wild One and bullet holes on Baby Eyes came off Google. Thanks Google.
Sorry for the totally hideous watermarks, there's always someone out there who reposts them without credit otherwise.
All interpretation is personal of course. Here's my written review if you're interested in that: http://www.greendaycommunity.org/blog/127/entry-1083-uno-and-dos-reviews/
12