The Lunatic Lounge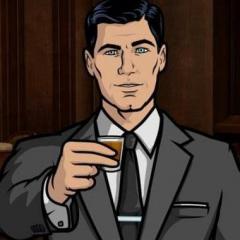 Entry posted by Comrade ·
390 views
I went to a private, posh school. Don't get me wrong, I'm glad I did. The education was good, I had some shit times but there were just as many great times, and I would have taken that school over any of the alternatives. But some people who go to schools like that give such schools and the people who go there bad names. The posh twats, those who use money to judge the worth of those around them. They have more of it than sense or decency. Recently, I've been seeing a lot of that crowd out and about on nights out, and to a person they conform to the stereotype: orange, dressed in Ralph Loren, only ordering £30 bottles of champagne no matter where they are. It's like they're part of some big act. It's difficult to take them for real people, it's all such a pretence. Anyway, they all go to a place called The Ballroom, which whores itself out to those types of people. On a night out, I referred to it as 'the lunatic lounge' and it struck a chord in my mind. It's what it is and it's what they are. A bunch of absolute lunatics. It's mad.
The Lunatic Lounge
Look sharp, that fear of the dark will have you
And those unlikely lads who you wrote off
Will come right back 'round for a drink or two.
Then it'll be them who looks at you and scoffs;
Better to mind who you don't care about:
They look less good but they're a whole shade keener
While you flout that snout about, like a trout
About as fat as a cheap pipe cleaner
What's any of that about? Doesn't make sense,
But, y'know, they've got stirling signs for eyes
Which isn't half bad if you came from thence;
The trick's to make sure you know it's all lies,
Take it serious, those lunatics do –
Thinking that Ballrooms make them worthy of the walls;
Moet from the bottles, just monkeys in the zoo
Cutting the finest Columbian in the stalls
So look sharp and be lean, and brace up and be mean
Because the lunatic lounge is bloody obscene
2