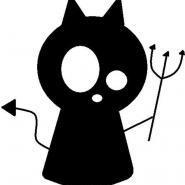 Entry posted by Elena ·
564 views
So after buying my first guitar Cheapy, I got another acoustic guitar as a present: Aziza. It's an original Höfner and about 30-40 years old. The owner of the guitar died and his wife - and now widow - had no use for the guitar, because she isn't able to play it. Because my grandma told her that I want to have a guitar, she gave the guitar to my grandma - as a present !! My grandma later gave it to me. I have no idea how much it cost, but what I know is that the owner was an adult and had a job when he bought it and he also had a band !! ...And who would buy a cheap guitar in this situation? Moreover it was his second guitar and not his first, so I think it was about 200€ (also because it's an original Höfner), but the price isn't very important for me, what's important is the sound and that was awesome !!
I loved this guitar from the first moment on, but I had no idea how to name it and while I had no real name I just called it Sweetheart, because I loved it so much. Later I looked up some names on the internet (cos of my lack of creativity in that moment

) and found the lovely name Aziza. It's a persian name and means Sweetheart, so it was totally fitting. The only "problem" I had with this guitar was that it was totally covered in dust and also totally dirty, but I cleaned it and after that it looked even more lovely then before. From then on I didn't use Cheapy that much again.

2