Music = Life #3 Guitaaaaaars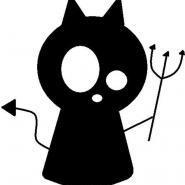 Entry posted by Elena ·
552 views
So there were a few more loves for any instruments between the violin and the guitar, but I don't wanna make it too long, cos I don't want that it gets boring

...so in kindergarten there was a time where I loved drums, then I started loving guitars for a short time, cos my cousin had 2 guitars and I wanted to have one - just because of him - and after that I wanted to learn keyboard and I even bought a keyboard, but stopped playing somewhen, cos it just got too boring and it's difficult without a teacher.
Anyways...
After my Michael-Jackson-fan-phase I became a huge Green Day fan and that's when my love to guitars started (again

). I've seen Billie playing that instrument and it looked so awesome, I really wanted to buy a guitar !! So I decided to buy a cheap guitar with that I can start learning how to play it and then, when I have enough money, I'd buy a Fender. I first had to convince my parents, but that wasn't very difficult, so I was allowed to buy my first guitar on the internet. I really didn't care how much it cost, the important thing was that I had one !! So I bought a very cheap no name acoustic guitar and later on I decided to name it Cheapy - cos of the oh so high price. The good thing was that there was a tuner and - more importantly - an exercise book with all the important chords in it, so I was finally able to start learning how to play guitar - and I used every free minute to improve my skills.
3