Lyrics: Are We Going Anywhere?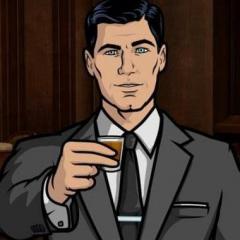 Entry posted by Comrade ·
445 views
​I seem to have been galvanized when it comes to lyrics recently. Whether it has something to do with finally showing the melodies to my lyrics to my very musically talented best friend who wants to write songs with them, the fact that for the first time in a long time I really feel like I'm feeling something towards a girl, a result of having spent a lot of time with a group of musicians for large swathes of this term at Uni or a combination of all of the above I don't know, but I'm enjoying taking a break from poetry and letting it breathe. A break from lyricism seems to have helped too.
Either way, I'd truly love to know what you guys think of this, if anything, be it good or bad. Criticism is worth more than compliments, though they are of course always nice to hear if deserved. It's inspired by my meeting of this girl who has just struck a note with me, made all the more resonant by not having a clue about what's happening with us, or if we're Going Anywhere at all....
There you were another pretty face at the bar
Didn't stop to think that it could go so far
Every word that tumbled from between those lips
Was another excuse for me to give you a kiss
And all night long you had me taken in
There was something wrong, I couldn't just lean in
You shake, shake, shake me down
To my core when I'm with you
And you run, run, run around
If you stay with me tonight
I'll be here in the morning
If you stay with me tonight
Please don't leave without a warning
Cause I will be wanting you more than I ever thought I would
And it's scaring me that I don't mind it like I should
There we were, we only knew each other's names
Didn't understand that this is where it changed
In your skinny jeans and a fire in your eyes
I caught an angel in a devilish disguise
And all night long I was falling in
There was something wrong so I just gave in
You shake, shake, shake me down
To my core when I'm with you
And you run, run, run around
If you stay with me tonight
I'll be here in the morning
If you stay with me tonight
Please don't leave without a warning
Cause I will be wanting you more than I ever thought I would
And it's scaring me that I don't mind it like I should
You shake, shake, shake me down
To my core when I'm with you
And you run, run, run around
Cause I will be wanting you more than I ever thought I would
And it's scaring me that I don't mind it like I should
It's teaching me something I never thought I'd know
That I'm not afraid to admit that I want to take you home
1