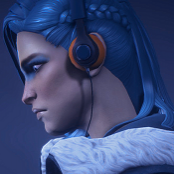 It's five thirty AM and I haven't slept. I've been thinking about too many things recently, I feel like all I've done for the past month is think. It's so loud, this weirdly boisterous silence in my head.
Mom, all I want is to come see you again. Maybe I'll feel like less of a failure, as a person, as a daughter, if I can visit you without having a fucking panic attack. Because that's what happened isn't it? I managed to talk to your grave for a grand total of maybe two minutes, like you could hear me, before I couldn't breathe. And it had been so long since I'd cried like that, so fucking long. Two years. Since that day I came home from school to the shitty apartment that you took your last breath in and just screamed at your pictures for hours because I knew dad would come back late from work that day. Two and a half years. And I've only come to your grave once, because it was my 18th birthday and I couldn't not come. 
The corner of my memory
A brown piano settled on one side
In the corner of my childhood house
A brown piano settled on one side
I remember that moment
Way taller than my height
The brown piano that guided me
-
Even though I was gone for a long time
Without repulsion
You accepted me
Without you there's nothing
After the dawn, two of us
We welcomed the morning together
Don't let go of my hand forever, I won't let go of you again either
I watched a live performance of First Love during my all nighter, and for some reason it made me extremely emotional. There's just something to the passion of the song, the way the instruments rise and fall. I don't know. Give it a listen, it's... unique.
Stay Dirty
-Pari