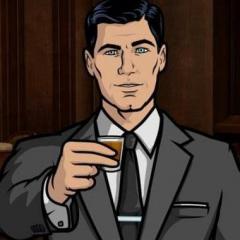 So I set myself the task of writing every day, even if it's just something small. Now January has ended, I've found myself with a collection of short poems that I might as well share, see if I can get some feedback and thoughts. None of them have been edited; all are as they were as soon as they were finished. All were written in a day. These are some of the ones I'm happier with. I like writing every day, it helps me capture a snapshot of my thoughts or the sights or experiences of that day, even if I'll never use that piece of writing. So yeah, here's a collection of things. 
Catch 22
I thought I was done writing about you
But I see things that you would like sometimes
I see them 
Think about what your reaction would have been
I know exactly what it would have been
The exact smile
The exact laugh
The exact dimples
The exact scrunching of your eyes
The exact appreciation that you'd been thought of
Then I move on
And with melancholy 
I forget
And I think I am done with you
Then I see something you would have liked
Unconditional
No one will love you so without reservation and absolutely as I have;
It didn't always show and it lacked the soil to grow
But I promise you it dominated every fibre of my bones.
That no one else will love you so much is not to say you are unlovable, 
Or that other boy's love is not strong and glorious 
Or that they or you are deluded.
It is fact. It is physics. It is the monsoon and the drought. It is the ocean. The waking dream. The day dimming to night; the sky into space: no one could possibly love you more than I;
To do so would be to forfeit oneself entirely.
That is what I would do. 
That is unconditional love.  
Upon A Star
I could wish
I was taller.
That I was broader
I could make myself broader.
I might wish
For a prouder chest,
To be stronger
Like the rugby boys.
I might wish to be smarter
And to have direction
And to amount to something
And not to drown it in whisky and wine 
Wishing don't get you far.

Necklace 
I wonder 
If you still wear the necklace
Even though I was stupid and asked you not to 
Do you wear it because I gave it to you?
Or because of what it still means?
Or is it out of habit?
Does it mean nothing?
Is it just a pretty piece of metal?
Does it collect dust in a draw?
Contentment
The room smells like an ashtray
Months of cigarettes and weed cling to the fibres of the wall
Below the sound of people enjoying their meals at the Italian restaurant
Occasionally you hear the sound of uproar in the pub next door 
Even up here on the third floor 
My friend strums the guitar 
Strum strum strum 
To the favourite songs we play each other 
I lay back on his bed, still in my work clothes 
Sucking a bottle of expensive red wine 
Waiting for him to pass the joint 
This is the highlight of a good day 
I am content and the company is excellent
Whatever troubles there were fade away.
Lotus Eating
I know that there is so much skin to see
But I can't help but confess that where she is is where I want to be.
I don't want to go back to being the guy 
Who sticks around for a good time, not a long time.
It sounds conceited I, sound so deluded I
Can't help but feeling that if I talk about you enough you'll come back to me
Yet all the while 
I'm in denial, I
Got two or three girls besotted and thinking 'bout me when they're playing with themselves.
So though I'd rather write trite pseudo-Arristipusian philosophy about myself
Than some God-awful political commentary straight off the left shelf
I still can't confront the real reasons I won't let go of her and do a favour for my mental health.
I guess I gotta write and drink and snort while I sort my bank account before I spend all of my wealth.
Date Night
We went for drinks
This young blonde thing, only just eighteen. 
She looked at me like she couldn't believe her luck
But I barely saw her. 
We drank a lot of wine.
Glass after glass
She sat next to me, saying I should listen to a song. 
She put the earpiece in my ear and swung her legs over mine and we started kissing deeply. 
Her tongue piercing turned me on. She said I should see her others.
I took her outside and we kissed deeply under a street light and
There was something colder than the air about the yellow-stained asphalt we stood on.
I felt her tongue in my mouth, but I didn't feel anything. 
The light was artificial. Everything was artificial. 
Twenty minutes later I was on the train home
Hating that I'd have a hangover at work tomorrow. 
I couldn't wait to be in bed.
Fool for Her
If she came crawling back
I'd say yes without hesitation 
Because after consideration 
I'd rather fight against circumstance 
Than the desire in our hearts.
What's stopping us working together?
What is the force keeping us apart?