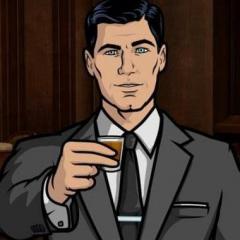 Something a little different. The last year or so, I've written to myself a lot. I've not done so much creative writing since around March, but I have had a dialogue with myself. It's a wa of highlighting the good things and processing the bad. I won't be sharing any of that stuff. It's for my eyes only. But it has informed my approach to things and encouraged me to articulate sensations, notions and generally pay attention to thoughts. This is one of those thoughts. 
I Miss You 
I think those three words are, as a trio, the most complex and meaningful we have in the English language. 'I want you' is up there - but to want is to be greedy. It's temporary and internal. To miss is to need. People will put their hands up for 'I love you' too, but personally, I think that 'I miss you' is more powerful and specific. 
We all love a lot of things. Love has been hijacked by materialism and casualty. There is a day for it. The same is true for many deep concepts because we as a Western society fear emotional honesty and authenticity in many of our relationships, especially the less deep ones. 
But 'I miss you' circumnavigates that. Let's just look at what it means. It is directive and specific. Love is an abstract concept with many meanings. To miss someone - anything - is to me so be reduced or lacking as a result of that person or thing's diminished presence. So saying 'I miss you' is admitting that you are less, or you are worse off, or things are just not as good as they could be with that person (we'll stick with people from here) actually being there. 
That, to me, is beautiful.
I have a complex relationship with the words 'I miss you'. For the longest time in my life, I didn't hear those words too often. I didn't have many friends through school, so not many people missed  me. When I went to university I became a part of something. That's where I learned the meaning of those words. I became missed. I was told it every time I wasn't at a social event. I felt wanted and necessary, but it also fed my underlying lack of ego. Being missed - being wanted and loved - made me hubristic. That's the dark side of 'I miss you'. If too many people say it, it becomes depersonalised and expecte. Over time, as distance increases, memories fades and new relationships emerge you hear it less, and instead of appreciating the 'I miss yous 'that remain, you get angry or upset - your ego is damaged - by the lack of them. All of that happened to me.
As that period of my life ended I entered into in a long term, long distance relationship that lasted over two years. Everything wonderful about that relationship aside, it had an important role in restructuring my ego. The words 'I miss you' played a massive part in that. Suddenly the number of people saying 'I miss you' paled in comparison to this one, incredible person who meant it so painfully and specifically was driven to tears over it. It became a daily reminder of how beautiful our bond was. Don't get me wrong. That's healthy in all good relationships; you should miss each other when you're not present. But it became the corner stone. One which I tried, in my deeply flawed and ego-driven attempt to deal with the pain of missing that someone, to distance myself from. Reality, when it came, could never live up to the mythology that came to define us. 'I miss you' became a habit, then a platitude and in time lost its meaning. 
When you become deracinated from the notion of missing a specific person and being missed as a specific person, you become lost. 
It's hard to miss what can't be found.
So that ended and we thought we missed each other when it did so - and genuinely did in some sense - but in reality, we missed ourselves. When relationships end, there is an inevitable period of readjusting and redefining oneself. That is a lot of uncertainty. A lot of change. If you don't know who you are, how could anyone miss you? Their version of you, sure. But that's a part of them. Our internal self-value system breaks down. That's why we start trying new things: new hair colours, new hobbies (or approaching old ones with renewed vigour), new people and places - or more destructive but just as naturally - more drinking, shagging around; numbing the pain. 
And that is where being missed comes in. In the (by some measures) year since that relationship ended, I've been told 'I miss you' by more people. Fewer than at uni, but with more meaning, than ever before. 'I miss you' means 'I care about you', and if people still say it while you're at your lowest ebb - battling depression, dumped, hating your job, struggling through daily panic attacks and withdrawing from society - and crucially they act on it, then it's difficult not to gain self-worth again. 
Perhaps more importantly, I found myself saying 'I miss you' more often, to more people, not as a platitude, but because their presence improved my life. I felt a renewed sense of community and connectedness. It is no overstatement to say that while beating depression or getting over someone or rediscovering your passion is a solo job, doing so is put into perspective and made easier when other people have a vested interest in your well-being - and you have a vested interest in theirs. 
It also helped, I believe, that the majority of those saying 'I miss you' to me over the last year were men. No ulterior motive. They simply missed my company. Saying so, as a man to another man, is to tacitly trust the other man with that most unmasculine (so our society says) of things: vulnerability. That our status as alpha-male-hunter-gatherer-supermen-lone-wolf is compromised without our mates is a stunningly intimate thing that goes unsaid, and that requires trust, respect and mutuality. It requires value.  
That isn't to say friend-girls didn't help. But there isn't the same empathy regarding the forsaking and rebuilding of ego. Simply put, being missed by guys has a different value - not more, just different - to being missed by girls. 
This week one of those guys, called me out of the blue. We'd not spoken for a couple of weeks and started off saying he missed me. He needed a bit of help with something, but nothing a text wouldn't have sorted. My best friend and I speak almost every day. We only see each other every month or so, often longer. About once a week we'll say we miss each other, admitting without saying it that every week that goes by without having spent a few hours over a pint, food, joint or guitar is a week genuinely wasted. Time moves quickly. 
So if you've taken the time to read this, take a further moment to consider - who do you miss? Doesn't have to be someone who isn't around at the moment. That's not the point. They could be in the next room.
Now tell them. Without fear of judgement. If they've come to mind for any reason, it's worth saying it. It'll reaffirm their worth to you, your worth to yourself or so, so importantly, it may just make someone's day.