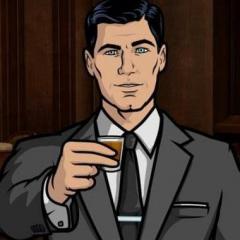 Somehow I've suddenly not posted any writing here for coming up to a year.
EDIT: I liked this when I saw it again and did a little rewrite, changed up the middle stanza and made it a little more reflective. I like it. I've not been writing much - I've not had vast amounts of inspiration - but the more my year in Sheffield fades in the rear view mirror the more I'm drawing from it, the more I see it did for me. 
Northern Soul 
Said she was down from Glasgow  
And out looking for a bit of a rascal  
Who's up for dancing all night on the tables; 
Someone who ain't all hung up on social labels,  
She's dressed up to the nineteen nineties; 
Cargo pants and an orange velvet crop top 
She got for cheap in a Dev Street second hand shop, 
Matches her hair, could make the night stop 
She thought "I - I can see it in his eyes, 
He's only in it for the prize" 
But Oh darling I –  
I see it in your eyes 
'Cross all the spilled beers you look alive. 
Can I take you home? 
And I can't promise if you come 'round tonight  
That you're gunna have the night of your life.   
And you know this isn't more than it seems;  
I never said it, but you know where I've been,  
You've been there too, so try me tonight. 
Your mates are jealous and they're off picking fights.  
When I see you there's one thing that I know; 
You've got some spirit, you've got a northern soul... 
All linked arms singing Come On Eileen 
During the verses I catch her eyeing me  
While her friend's friend makes his move and  
Leans in for the kiss and only gets his girls' hand… 
In mine, she turns around 
The whole crowd cheers us on,  
We forget about the song… 
And Darling I –  
I see a little green in your eyes 
On this night, in this light you look alive  
Oh let's go home? 
"I like that you seem suave… 
Tell me all your stories 
And we'll stay up 'till the morning" 
Oh Darling I –  
I kissed her body and I told her  
All the things that make me older  
And she laughed 
And rolled a little closer; 
"This'll just be another story!" 
Darling I 
Feel so alive.