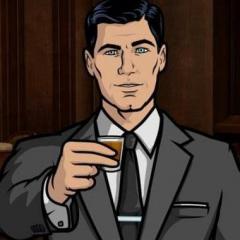 Somehow I've suddenly not posted any writing here for coming up to a year.
For the most part I've not been writing much. The odd line here, the odd paragraph there. Disjointed ideas and exercises in description or writing things down as they happen so I don't forget the funny little things and stories life throws up, but about four months ago I started writing a lot more again.
I think I stopped after a severe case of writers' burnout and block. I didn't have anything left to say and nothing I was doing, seeing or feeling really inspired me to write. But over the winter, I started to feel a little less jaded and out poured the words. There's a lot I won't share because it's objectively naff, but these, to me, really capture a pair of liberating moments in time.
Red
There's nothing rare about a pretty face 
And my friends were on the case:
"Yeah she was fit, but you're well rid of it"
I broke her heart into little red pieces;
I heard that I was a terrible person
From the 'victim' who had kissed another:
"You're manipulative and always have to be right"
And if I'd put up a fight then I was proving her right. 
Take your pick of the posies, I admit; 
But the worst thing that I did 
Was mistake beauty for emotional intelligence
And take her back a hear ago.
I almost believed it when it mattered then, 
But she just blogged the whole time and moaned about her shitty friends.
--------------------------------------------
Northern Soul
Said that she was down from Glasgow 
And out looking for a bit of a rascal 
Who's up for dancing all night on the tables;
Someone who ain't all hung up on social labels, 
She's dressed up to the nineteen nineties;
All baggy pants and an orange velvet crop top
That she got for cheap in a second hand shop…
She thought "I can see it in his eyes,
He's only in it for the prize"
But oh darling I – 
I see it in your eyes:
Across all the spilled beers you look alive,
Can I take you home…
I'm fooling around, making the most of my last young days 
I'm having her 'round, I think we're gunna misbehave 
This girl speaks to the adolescent all alone
Who's still self-conscious about his growing body, 
Back when the touch of skin was something that I'd never known;
And I'd never been free the way that she has northern soul.
All linked arms singing to Come on Eileen
During the verses I catch her eyeing me 
While her friend's friend makes his move and 
Leans in for the kiss and only gets the girls' hand…
In mine, she turns around
The whole crowd cheers us on, 
We forget about the song…
And Darling I – 
I see a little green in your eyes
On this night, in this light you look alive 
Oh let's go home?
 "I like that you seem suave…
Tell me all your stories
And we'll stay up 'till the morning"
Oh Darling I – 
I kissed her chest and I told her 
All the things that make me older 
And she laughed
And rolled a little closer to me;
"This'll just be another story"
Darling I
Feel so alive.